Renault engine parts Oil pan gasket D5010550818
August 12, 2021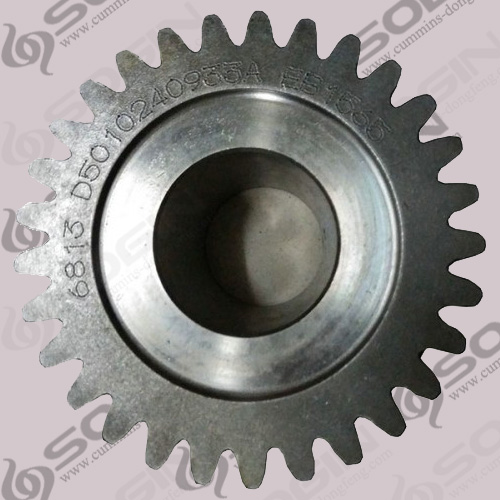 Renault engine parts Gear for air compressor D5010240933A
August 12, 2021
Renault engine parts Oil filter D010477654
BRAND: Renult
PART TYPE:
PART NAME:Oil filter
PART NUMBER:D010477654
REPLACE NUMBER:
PLACE OF ORIGIN: CHINA
Renault engine parts Oil filter D010477654
What is an Oil Filter?
The kidneys in our bodies filter out the waste and remove excess fluid.the oil Filter is like its kindney.
the oil Filter is the most component of the lubrication system of the engine, which drains the oil from waste agents and impuritie.
These filters clean the oil to the vehicle engine.
When the engine of a vehicle is running, the oil pump, pumps the oil from the oil sump to the filter.
The oil enters the pressure into the filtration environment .
then passes through the central tube through the filter and passes to the engine.
Most filters use this oil filter flow direction.
If a clogged filter or Oil expire which causes high pressure in the filter.
In this case, the bypass valve located under the filter element opens and the engine is supplied with oil.
This ensures that the engine does not run oil-free at any time.
In most cases, the by-pass valve is only temporarily opened and normal filtration continues when conditions allow it.
Renault engine parts Oil filter D010477654 support by SHIYAN SOGIN company for Cummins Trucks Which is supported by us.
We SHIYAN SOGIN company, mainly deal and support CUMMINS ENGINE & DONGFENG truck spare parts for ORIGINAL, OEM and AFTER MARKET quality.
Trust our professional that's because we spent at last 10 years just focus on providing different kinds spare parts according to our customers requirement and demand.
Our grope activity is for full range of CUMMINS ENGINE ASSY, CUMMINS ENGINE PARTS such as:
4BT,6BT,6CT,ISF3.8,ISF2.8,6L,ISLE,ISBE,ISDE,QSB,M11,NT855,NH220,KTA19,K38,K50,QSM11,QSL9,QSC,QSX15 AND ETC……..
Also DONGFENG truck parts such as: ENGINE PARTS, FUEL SYSTEM PARTS, BODY PARTS, GEARBOX PARTS, AXLE PARTS and CHASSIS PARTS.
1.Cylinder Block, Cylinder Head, Cylinder Liner, Cylinder Gasket.
2.Crankshaft, Camshaft, Main Bearing, Thrust Bearing.
3.Water Pump, Oil Pump, Air Compressor, Fuel transfer pump.Turbocharger, air compressor, intake pipe, air filter, exhaust pipe,Fuel injection pump, injector, injector fuel supply tube, fuel manifold, fuel filter.
4.Piston, Piston Pin, Piston Ring, Piston Cooling Nozzle.
5.Connection Rod, Bushing, Gear, Gear Housing, Belt Tensioner.
6.Electronic control module, pressure sensor, position sensor,temperature sensor, pressure switch, etc