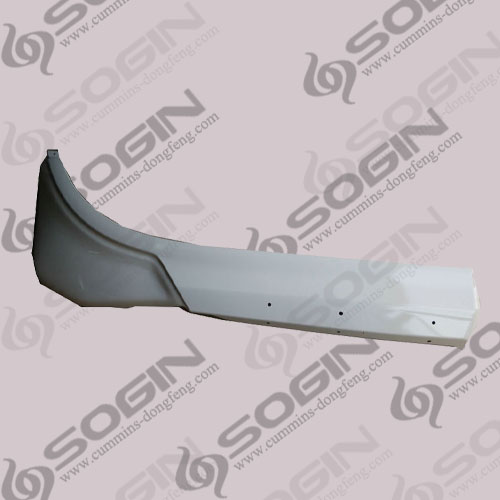 DongFeng engine parts Right front side wheel cover 8403432-C0201
September 21, 2021
DongFeng engine parts Left lower foot pedal 8405309-C1100
September 23, 2021
DongFeng engine parts Left rear mudguard assy 8511130-T31K0
DongFeng engine parts Left rear mudguard assy 8511130-T31K0
BRAND: DongFeng
PART TYPE:
PART NAME:Left rear mudguard assy
PART NUMBER:8511130-T31K0
REPLACE NUMBER:
PLACE OF ORIGIN: CHINA
DongFeng engine parts Left rear mudguard assy 8511130-T31K0 support by SHIYAN SOGIN company for Cummins Trucks Which is supported by us.
We SHIYAN SOGIN company, mainly deal and support CUMMINS ENGINE & DONGFENG truck spare parts for ORIGINAL, OEM and AFTER MARKET quality.
Trust our professional that's because we spent at last 10 years just focus on providing different kinds spare parts according to our customers requirement and demand.
Our grope activity is for full range of CUMMINS ENGINE ASSY, CUMMINS ENGINE PARTS such as:
4BT,6BT,6CT,ISF3.8,ISF2.8,6L,ISLE,ISBE,ISDE,QSB,M11,NT855,NH220,KTA19,K38,K50,QSM11,QSL9,QSC,QSX15 AND ETC……..
Also DONGFENG truck parts such as: ENGINE PARTS, FUEL SYSTEM PARTS, BODY PARTS, GEARBOX PARTS, AXLE PARTS and CHASSIS PARTS.
1.Cylinder Block, Cylinder Head, Cylinder Liner, Cylinder Gasket.
2.Crankshaft, Camshaft, Main Bearing, Thrust Bearing.
3.Water Pump, Oil Pump, Air Compressor, Fuel transfer pump.Turbocharger, air compressor, intake pipe, air filter, exhaust pipe,Fuel injection pump, injector, injector fuel supply tube, fuel manifold, fuel filter.
4.Piston, Piston Pin, Piston Ring, Piston Cooling Nozzle.
5.Connection Rod, Bushing, Gear, Gear Housing, Belt Tensioner.
6.Electronic control module, pressure sensor, position sensor,temperature sensor, pressure switch, etc