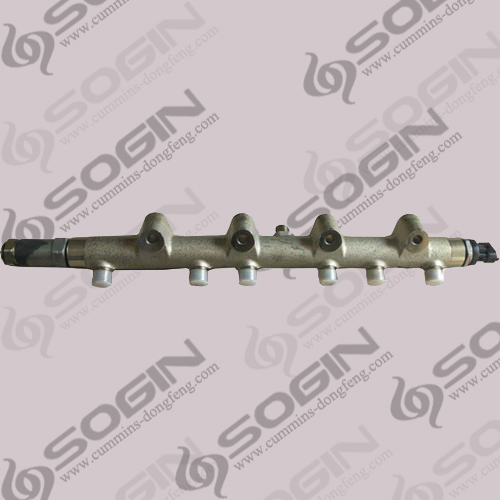 Cummins engine parts ISDE Common rail manifold pipe 4899320 0445226020
June 19, 2021
Cummins engine parts ISDE Cylinder head assy C4936081
June 19, 2021
Cummins engine parts ISDE Connecting rod bearing C4893693
BRAND: CUMMINS
PART TYPE:ISDE
PART NAME:Connecting rod bearing
PART NUMBER:C4893693
REPLACE NUMBER:
PLACE OF ORIGIN: CHINA
Cummins engine parts ISDE Connecting rod bearing C4893693
A connecting rod is the part of a piston engine which connects the piston to the crankshaft.
The connecting rod converts the reciprocating motion of the piston into the rotation of the crankshaft.
The connecting rod is required to transmit the compressive and tensile forces from the piston.
The crankshaft bearing is placed between the connecting rod and the crankshaft.
Connecting rod bearings provide rotating motion of the crank pin within the connecting rod, which transmits cycling loads applied to the piston.
Actually Connecting rod bearings are plain bearings that support the conrod on the bearing journal of the crankshaft.
The connecting rod bearing is closed in the large eye part of the connecting rod with expansion screws.
The bearing shells are located in the two halves of the connecting rod bearing.
These are lubricated by the oil circuit and are subjected to great stresses: Pressure, tension, rotation and heat constantly act on these small components.
About this item
A-Series bi-metal aluminum alloy
Greater seizure resistance than tri-metal material
Dramatically reduces or eliminates bearing wear
Made with silicon to provide greater surface hardness
Silicon particles help polish crankshaft journal to further reduce wear during operation
Utilizes ISO & QS certified manufacturing
Cummins engine parts ISDE Connecting rod bearing C4893693 support by SHIYAN SOGIN company for Cummins Trucks Which is supported by us.
We SHIYAN SOGIN company, mainly deal and support CUMMINS ENGINE & DONGFENG truck spare parts for ORIGINAL, OEM and AFTER MARKET quality.
Trust our professional that's because we spent at last 10 years just focus on providing different kinds spare parts according to our customers requirement and demand.
Our grope activity is for full range of CUMMINS ENGINE ASSY, CUMMINS ENGINE PARTS such as:
4BT,6BT,6CT,ISF3.8,ISF2.8,6L,ISLE,ISBE,ISDE,QSB,M11,NT855,NH220,KTA19,K38,K50,QSM11,QSL9,QSC,QSX15 AND ETC……..
Also DONGFENG truck parts such as: ENGINE PARTS, FUEL SYSTEM PARTS, BODY PARTS, GEARBOX PARTS, AXLE PARTS and CHASSIS PARTS.
1.Cylinder Block, Cylinder Head, Cylinder Liner, Cylinder Gasket.
2.Crankshaft, Camshaft, Main Bearing, Thrust Bearing.
3.Water Pump, Oil Pump, Air Compressor, Fuel transfer pump.Turbocharger, air compressor, intake pipe, air filter, exhaust pipe,Fuel injection pump, injector, injector fuel supply tube, fuel manifold, fuel filter.
4.Piston, Piston Pin, Piston Ring, Piston Cooling Nozzle.
5.Connection Rod, Bushing, Gear, Gear Housing, Belt Tensioner.
6.Electronic control module, pressure sensor, position sensor,temperature sensor, pressure switch, etc